Welcome to Karla's Profile.
Reader only available by Calling 0207 111 6365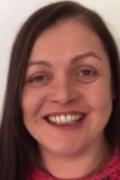 Description
Karla is a clairvoyant, medium who can also use a variety of cards to provide you with the answers you are looking for. She can get clear yes or no answers with the help of her Pendulum.
Call 0207 111 6365 for Credit Card payment with Karla